________________________________________
GRADES K-2
_________________________________

"Playing with Poetry and Pictures"
30 minutes
Young readers and listeners will enjoy fun with words and art in this interactive presentation. Don't be surprised if a puppet or two join in! Can be tailored to specific instructional goals, seamlessly woven into creative adventures.
________________________________________
GRADES 3 & Up
______________________________________
"CREATIVE WRITING Across the Genres"
Presentation for grades 3 & up
45-50 minutes
How do writers write? In this presentation, Robyn will share her experiences as a writer of poetry, fiction, and nonfiction for young readers, with tips along the way for each genre. How are different kinds of writing similar, and what sets them apart? We'll touch on finding ideas, structure, research, drafting and editing, and publishing – and the most important ingredient, imagination. Oh – and some illustration principles, too, for all those budding artists! Have students bring pencils, paper, and creativity!
"HAIKU How-To: New Frogs in an Old Pond"
Writers workshop for grades 3 & up
45-50 minutes
We'll explore this inviting yet challenging genre of short-form poetry. Learn why to toss out the old (misguided) 5-7-5 rule for haiku in English, and how to write a traditional haiku poem. Time permitting, students can combine their haiku poem and original art to make a haiga, combine individual poems in a group renga exercise, and/or start work to compile a classroom anthology. Some virtual inspirations from the natural world will be included! Bring those pencils and paper!
"FOUND POEMS Treasure Hunt"
Writers workshop for grades 3 & up
45-50 minutes
Poetry is all around you every day, just waiting to be discovered!
We'll take a look at found poems, such as those in THE ARROW FINDS ITS MARK (Roaring Brook, Georgia Heard, ed.) Then we'll hunt for our own in a variety of sources. Robyn will be happy to share studio pictures of how she combines found poems and found art in one-of-a-kind art pieces. Have those pencils and paper handy!
WHAT DOES IT COST?
2022-23
A full day generally costs $800 for up to four sessions. Robyn is happy to sign books, meet with gifted students, or read to pre-K, schedule allowing. Travel expenses required outside of Beaufort (SC) or greater Greenville (SC) and adjacent counties. Please contact me about tailoring a program to fit your budget and needs, including specific curriculum standards. LOCAL SCHOOLS - I offer discounts for local visits! :0)

I'm eager to work with you to make time with your students as valuable and fun as possible!
References available.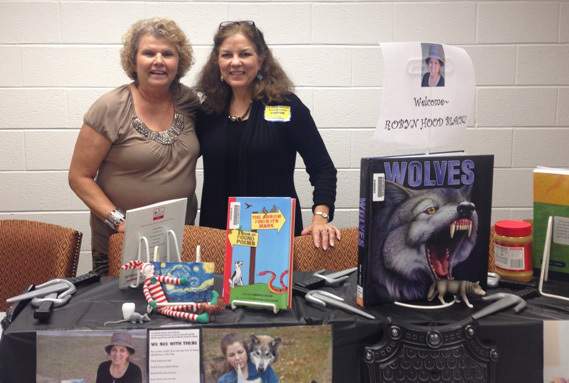 I've had the privilege of being part of Cobb County (Georgia) EMC's Literacy Week in the fall - what an amazing program! Here I am pictured with Cindy Stigall way back in 2013, when she was Media Specialist at Due West Elementary. She created a special luncheon with students, complete with decorations from my poems, and plenty of wolfy and knightly goodies, too!
Teachers keep coming up to me and telling me how much their students enjoyed your presentation, and parents have emailed as well.... I especially appreciated the scientific language, the high level of ideas, and your own passion for talking about your work. You packed a lot of information and encouragement into your visit with students and they were thrilled.
NB, Elementary School Librarian, Ga.
"I heard great reviews from all of the teachers. The children really enjoyed your sessions."
JW, Event Coordinator, Educational Child Care Center, Ga.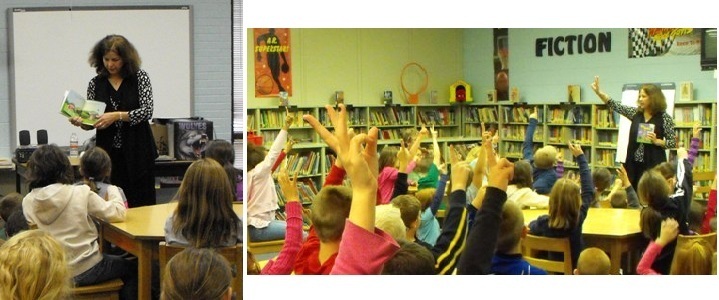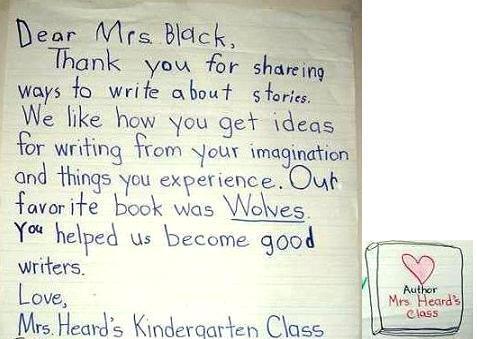 _____________

"Hearing your wonderful presentation made our students excited to be writers. Your presentation captured their attention, and they were thrilled to see your storyboard for your upcoming book. We were so lucky to be the benefactors of your talent and passion."
JC, teacher and Creative Writing Celebration coordinator, GA
Copyright ©2005-2021 Robyn Hood Black. All rights reserved. Please ask permission before using any text or images on this website, except for reproducible
"4 Kids 2 Do" and "Press Kit" pages.