Books, Author Visits, Etc.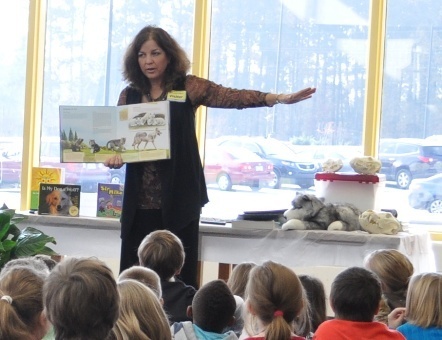 In a classroom setting or for a larger group, (and now, occasionally, *VIRTUALLY*), Robyn will share her passion for children's literature as well as tips and techniques for stronger writing. She'll offer insights into the writing life and publishing process, and life as a visual artist, too. Robyn is also available to speak at writing conferences, festivals, etc., and has spoken to audiences of all ages.
Publicity materials for schools/media:
bio, photos, interview links, etc.
Robyn's poetry appears in A World Full of Poems by Sylvia Vardell (DK for Children), The Poetry of US anthology by J. Patrick Lewis (National Geographic); most volumes of Sylvia Vardell's and Janet Wong's The Poetry Friday Anthology series (Pomelo Books), including the most recent, HOP TO IT, in School People and in Lullaby and Kisses Sweet compiled by Lee Bennett Hopkins (Wordsong and Abrams, respectively), in Amy Ludwig VanDerwater's Poems Are Teachers - How Studying Poetry Strengthens Writing in All Genres (Heinemann), and in Georgia Heard's anthology, The Arrow Finds Its Mark - A Book of Found Poems, (Roaring Brook Press).
More to come!

Robyn's work has been published in Ladybug, Hopscotch, Highlights Hello and in leading haiku journals and a handful of haiku anthologies. For a year, she was Southeastern Regional Coordinator for the Haiku Society of America, coordinating an Earth Day weekend workshop/meeting in April 2017.
In past years, Robyn coordinated a poetry retreat with Rebecca Kai Dotlich, appeared on a poetry panel with Irene Latham and April Halprin Wayland at the Fay B. Kaigler Children's Book Festival, and led a found-poem collage workshop for fellow poets and the public at Poetry Camp in Bellingham, Washington.
Robyn's haiku have appeared in Frogpond, Modern Haiku, The Heron's Nest, Acorn, bottle rockets, A Hundred Gourds, Prune Juice, Chrysanthemum, and Notes from the Gean, as well as in several anthologies. She's presented haiku workshops at the Haiku Society of America Spring Meeting in 2019 in St. Augustine, and served a year as Southeastern Regional Coordinator for the HSA in 2016-17, coordinating an Earth Day weekend and meeting in April 2017.  She's also shared the haiku love in schools, for SCBWI Southern Breeze, and for teachers and media specialists at the Georgia Children's Literature Conference (2012). She loves leading haiku workshops with students and fellow writers!
Robyn's fiction has appeared in Highlights. Her poetry has been published by Ladybug, Hopscotch and the former online magazine, Berry Blue Haiku (which also featured her artwork), and is forthcoming in Highlights Hello. Her work also appears in leading haiku journals. For many years she has written nonfiction animal profiles for the Core Essentials character education curriculum.

In her life B. C. (before children), Robyn published hundreds of feature stories and photographs in regional publications, in addition to essays, poetry, and pen-and-ink illustrations.
Mike is ready to confront what he thinks is a dragon outside. He shows off his brave moves and brags of former encounters. But is it really a dragon moving in the bushes? (Out of print, bu I will provide a copy to schools which host an author visit.)
WOLVES - part of the Animal Vault series from Intervisual Books: a nonfiction, interactive book about the world's most widely distributed land predators. (Out of print, but sometimes used copies can be found online.)
Robyn's school papers were always embellished with doodles. She's still doodling and drawing, with pen and ink, relief prints, and mixed media being her media of choice! She also has an art business and Etsy shop,
artsyletters
, featuring "art for your literary side."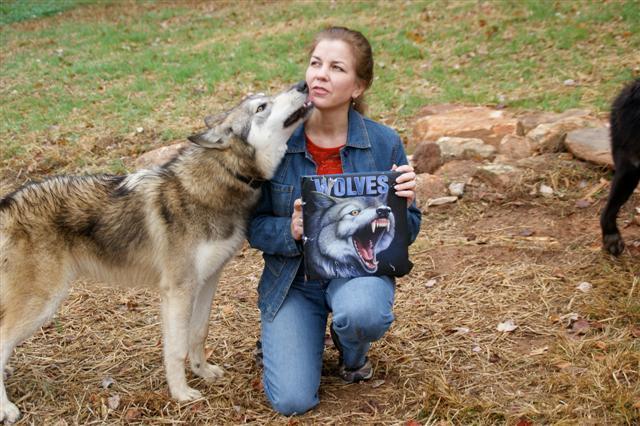 Copyright ©2005-2021 Robyn Hood Black. All rights reserved. Please ask permission before using any text or images on this website, except for reproducible
"4 Kids 2 Do" and "Press Kit" pages.